Updated on Feb. 3, 2022
Who are we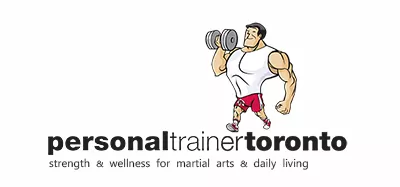 Who are we
Personal Trainer Toronto is a private personal training company established in 2009 in Toronto. Our locations are in downtown Toronto (Entertainment District) and Scarborough (Agincourt). Our trainers are martial artists, dancers, and one of our trainers is a practicing Registered Massage Therapist RMT
What we do
Personal Trainer Toronto provides private one-to-one personal training services to clients in the comfort of their homes or in the convenience of their location.
In addition, we also provide personal training services in our studio locations in the heart of downtown Toronto (Entertainment District) and Scarborough, Ontario.
Our personal trainers are experienced and professional in helping clients achieve fitness goals and help them to lead healthy and active lives by providing consultation on gradual lifestyle changes and providing tips on sound diet and nutritional strategies.
Human body mechanics: We are technicians of human body movement mechanics and techniques. We will teach you how to:
Push/pull safely & effectively – whether you are pushing forward, pulling backward, pushing up or down or pulling upwards or downwards, we can coach you to perform them safely and effectively.
Activities of Daily Living ADL – improve the effectiveness of ADL and prevent or minimize injury risks.
Therapeutic exercise programs: Our team consists of a full-time resident therapist so; we are able to design exercises to help you get rid of aches and pain. Whether you are experiencing aches in your back, tightness in your shoulders or neck, we are able to offer therapeutic exercises or to help resolve your issues.
Nutritional recommendations: We offer general nutritional recommendations.We do not offer meal plans or programs to help you monitor caloric intake. We generally would advocate eating healthy, natural wholesome food, moderating your sugar intake, show you how to read food labels.
What we don't do
We do not offer the following services:
Not bodybuilding: We won't train you to be a bodybuilder or lead to bodybuilding. Bodybuilding is a sport that requires a lot of discipline, time investment, a lot of elements to consider: strict nutrition program, weight training, maintaining a healthy sleep schedule, symmetry, among some of them, etc.
Not meal plan: We do not offer meal plan services nor meal recipes. If you have food allergies or nutrition-related disorders, in Ontario, please seek the help of a registered dietitian and for meal plans please have a nutritionist help you.
Who we coach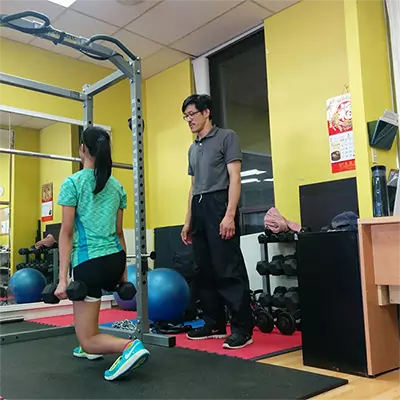 We coach people who wants to change and see results in their health, physical and mental well-being. We offer consultation and training to help you improve body-mechanics and therefore, reduce injury risks.
The stress and pressure of our modern-day lifestyle in the 2020s can negatively affect our health and well-being, physically and mentally.
Who do we offer our expertise to:
People who are busy: You may be a busy professional, an executive, or you may be involved in start-ups, business owner, home-based manager, freelancer, contractor, postal worker, city worker, chef, retailer, etc...

You are busy, and your health is the most important part of you so you can be at the top of your game.
You're too busy to wrap your mind on which exercise or how to exercise safely and correctly so you don't get hurt or ineffective. There is too much information online
- Let us help you

Public-facing people: you are possibly a spokesperson, model, brand representative, a member of a musical band, TV anchor, etc … your business involves facing members of the public so, your physical health is an important factor of your personality.
Tone up so you can look better for the special occasion. You may want to fit better in your clothes or have a better muscle tone for a special or memorable occasion.
Rebuild better: So you can minimize injury risks. You have just fully recovered from an injury and your therapist says you're back to your full functioning self. It's time to bolster yourself a few notches better. Having preventative measures will help you to minimize injury risks.
Jumpstart your routine: You want to jumpstart your fitness and health routine. You feel you're declining in your well-being and you need to act so you can stop the downfall
– you need professional help.
Revitalize, Refresh your interest: Keep your interest up in your exercise program. If you feel your exercise program is getting stale, we can help inject new interest in your program. Running on a treadmill is no fun especially when it's no longer effective.
Break out of emotional eating cycle: Your therapist may have suggested that you need to use exercise as a distraction mechanism from food cravings, the urge to fill the void or emptiness with food, a nostalgia associated with food, positive celebrations with food.
Children: We help children, at a young age, to develop good health and fitness habits, improve their physical literacy, coordination, mental health and physical health well-being.

Keep away from devices: Having children spend most of their time on devices, tablets, phones playing games can lead to deterioration in health and foster poor healthy habits. Some of these habits may hinder their focus, cognitive ability.
Good fitness program: Having a good fitness regimen with correct selection of physical activities will help children develop physically, mentally and most importantly, develops their self confidence.
Investment in children's health is important for their future health and well-being. Foster good healthy habits when they are young. Give them a good foundation and set them up to success!
You may be interested in:
Why sitting causes lower back pain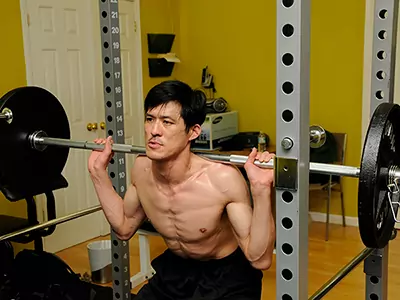 Our team of personal trainers can provide personal training in multiple programs: weight training, kettlebells, Essentrics, dance-inspired programs, martial arts training in traditional kung fu, kickboxing.
With a Registered Massage Therapist RMT in our team, Personal Trainer Toronto, has the capability to provide full-body assessments and prescribe therapeutic exercises.
read_moreMore-about Functional Strength and Fitness programs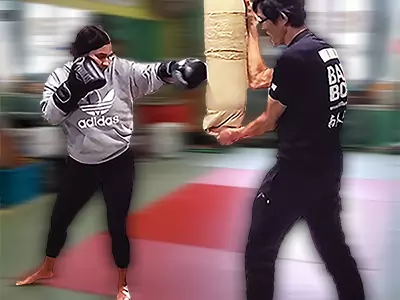 Kickboxing is a whole-body workout regimen that uses combinations of punching and kicking techniques
Fitness kickboxing is effective in training your core strength, improves stamina, better muscle tone.
The program is a combination of high-intensity interval training (HIIT) and aerobic training which is good for improving stamina.
read_moreMore-about Kickboxing program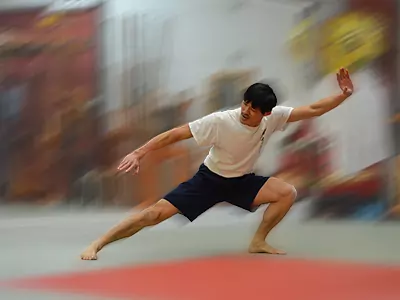 Apart from its self-defence applications, martial arts training program is used as a form of physical training for improving health and wellness.
Personal Trainer Toronto's martial art program is a well-rounded physical training regimen that improves muscle tone, helps with weight loss, and increases strength, flexibility, and coordination awareness.
The personal training in the martial art program is customized to address physical and structural balance issues.
read_moreMore-about Martial Art program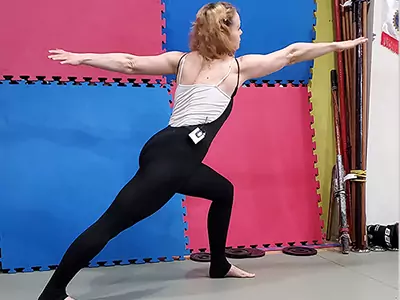 Essentrics™ is a dynamic stretching, strengthening program. The program is ideal for increasing mobility, range of motion (ROM), stress relief, relax tensed muscles.
read_moreMore-about Essentrics™ program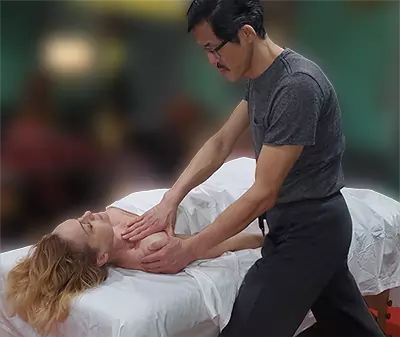 Our massage therapy sessions are provided by a Registered Massage Therapist RMT. Massage therapy treatments help to release stiffness in muscles, adhesions aka knots, aches and pains, joints stiffness.
If you have workplace health benefits or extended health coverage, you can offset the cost of the massage therapy sessions.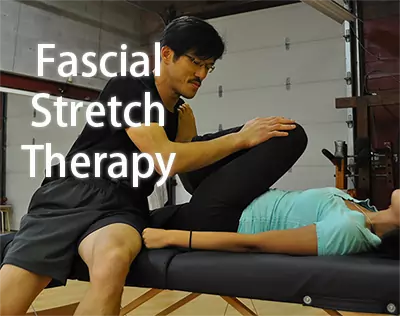 Fascial Stretch Therapy is a stretching system developed by Stretch to Win. Elite athletes of NFL, NBA, NHL, martial artists and dancers have benefitted from the fascial stretching system to improve their game.
Fascial Stretch Therapy is a form of myofascial stretching therapy.